News
---
Mesh removal procedures
13/11/19
We are constrained in what we can say at this time due to 'purdah' rules which limit what public bodies (such as this Review) can say and do while a general election campaign is in progress. We believe, however, that there is a public interest issue we must raise now.
Many women who have suffered from mesh complications want to have the mesh removed. We completely understand their wish and their need for access to expert support.
It is important that women considering a mesh removal procedure ensure that they are fully informed as to whether that will be a full removal or a partial removal, and that they give consent on that fully informed basis. We have been contacted by women who have told us that they consented to a removal procedure on the understanding that it would be a full removal, only to find afterwards that it was not, and that mesh remained in their pelvis.
If a woman's surgeon intends to carry out a partial removal (which surgical teams may, confusingly, call a "full vaginal removal") then she should know that and understand what that means for her, and be aware that it is not a full removal. In a case where a surgeon has said to the woman that a full removal will be attempted but is not guaranteed, then the woman is able to give consent on that clear understanding.
We are working to ensure that mesh removal procedures are always carried out on the basis of fully informed consent, by clinical teams with the right expertise, and with records kept and outcomes monitored.
We will have more to say on this and related matters after the general election restrictions have been lifted.
Draft Timelines
07/11/19
The Review has now published draft timelines for pelvic mesh and sodium valproate use in pregnancy. The draft timeline for Primodos will follow in due course. These list key events, drawing on evidence that we have received in writing, at the oral hearings, in meetings with the patient groups, and our own research. While we are not seeking feedback on these documents, should anyone submit comments including factual corrections we will of course give them due consideration. These timelines will undergo further review, and final versions will be published at the same time as the Review's report
Update from Baroness Cumberlege
08/10/19
My team and I are making good progress. We have held meetings recently with patient groups across the three elements of our Review in which we have discussed the timelines of events concerning Primodos, sodium valproate and pelvic mesh. Their input, as ever, has been hugely helpful. Our intention is to produce comprehensive timelines for each element as part of our package of documents published when we complete our work. We will post drafts of these on our website soon.
I also want to set out our expectation as to the timing of publication of our report.
We are making good progress, though there is still much to do. Our door remains - and will always remain - open to patients and patient groups, and we will reply to those who continue to contact us, but our focus now is on thinking, analysing and writing.
We do not have an exact publication date yet, but we can say with some confidence that we expect to complete our work and publish our report in late February or March next year. As soon as we have more detailed information about timing, we will post it on our website.
The evidence we have gathered is detailed and extensive, and the issues are complex. I am anxious that we do not rush to publish our report without having very carefully analysed all the information, and equally carefully developed our recommendations. We must get this right - we owe it to those who have been so gravely affected.
We want our Review to make a real difference. We must make recommendations that will lead to positive changes. Changes that will bring help to those who need it, and changes that will reduce the risk of such tragic events in future. And, of course, we need to ensure that our recommendations are implemented.

Baroness Cumberlege CBE DL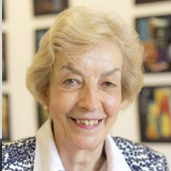 October update
08/10/19
The Review has published an October update of written evidence supplied to the Review in support of, or following, the Oral Hearings held between November 2018 and May 2019. This is available on our Evidence page and is an addition to information published earlier this year.
Problems with Personal Independence Payments and an opportunity to improve the system
12/09/19
Many of the individuals and families who we have met or heard from, have flagged to us problems they encounter with the Personal Independence Payment (PIP) system.
Personal stories are all different but there are clear themes in what we have heard. One of these is that you feel that PIP assessors don't fully understand or appreciate the realities of the health conditions that you are living with. Another is that you feel the system makes people go through reassessments even when it is plain that a condition has not improved and will not improve. 
As some of you are aware, the Review team recently met with senior officials from the Department for Work and Pensions, which is responsible for PIP. We shared the stories (anonymised) of your experiences with PIP, that you had sent us, and we explained the concerns we have been hearing.
DWP have suggested that a positive step forward would be the development of what they call Condition Insight Reports for primodos, sodium valproate and pelvic mesh. The reports would be developed by the two companies that carry out PIP assessments on behalf of the DWP in conjunction with interested  patient groups.
Condition insight reports are produced as guidance for PIP assessors to help develop their understanding of health conditions and routinely include:
1. an explanation and overview of a condition;
2. a description of areas of daily life where restriction occurs;
3. a recommended communication approach to the claimant with the condition; and
4. misconceptions about the condition.

The DWP have offered to host an initial meeting involving interested patient groups for Primodos, sodium valproate and pelvic mesh and representatives from the two assessment companies.
We are encouraged that the DWP has agreed to do this and hope that the patient groups will get involved.
If representatives of the patient groups are interested in attending this meeting and/or have any related queries, please email the Department directly via: medicines_and_medical_devices.insight@dwp.gsi.gov.uk
Latest thoughts from Baroness Cumberlege
22/08/19
One of the fundamental principles on which I agreed to carry out this Review is that it must be independent.  As I have said on many occasions – during our visits to meet patients and families across the country, in our oral hearings, in emails and elsewhere – we are not in the arms of anyone.  Our independence is vitally important to us.  It is also vitally important to all of you who have been affected by the three medical interventions we are examining.  Your trust in the healthcare system has been shaken, in some cases destroyed.
In our terms of reference, finalised in consultation with the patient groups, we made this statement: "We will listen to those who have suffered harm. Their voices, their experiences and views will be at the heart of our Review."  Those words have guided us throughout, and they continue to do so.
We have met and heard from thousands of you and we have listened to – and learned hugely from – your experiences.  We have been moved by the pain and suffering we have heard about, and often overwhelmed by the extent of it.  These are the experiences that motivate us in our work.  None of us will forget what we have heard and seen.  It will stay with us long after the Review has concluded. 
As we now gather out thoughts and prepare our report and recommendations, those experiences, and the lessons that need to be learned from them, are at the very forefront of all our minds.
I say all of this now because in recent days some people – as is their right – have questioned our independence.  We have been particularly concerned, and I must say shocked, to see some claim that we are in the pockets of the pharmaceutical industry.  It should go without saying, but to remove any doubt about it, I give this assurance:  we are not in the pockets of anybody, not the pharmaceutical industry, the medical community, the regulators or the rest of the healthcare system. We are independent, and fiercely so.  That has been reflected in our work so far, and in the actions we have already taken, and it will be reflected in our report.
The Review is underpinned by robust governance procedures designed to ensure we act transparently, independently and responsibly, and remain faithful to our terms of reference. As part of that we have maintained a register of our interests, which we have now placed on our website for all to see here.
Our job is clear.  It is to listen to those who have not been heard by the healthcare system, to learn from them, and to recommend actions that will address the suffering being experienced today and do everything possible to prevent future suffering.  We made that the starting point of this Review.  It will be our finishing point too. 
Yours ever,
Julia
Baroness Cumberlege CBE DL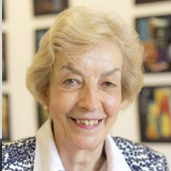 Julia
Responding to the issue of a national recall related to pelvic mesh implants
25/07/19
In recent days a number of women have contacted me and my team about the issue of a 'national recall' related to pelvic mesh implants.  
I want to express our sincere thanks to those women, many of whom have also bravely shared details of their own terrible mesh complications.  I want to assure you that we have read all your messages, and we share your concerns about the need for accurate and complete reporting of complications, including, crucially, patient-reported outcomes.  A recall is something that we discussed with some of the patient groups during our oral hearings as we have been keen to know how it might work.
As part of our work, we are looking into the implications of this.  I will ensure that we post our substantive view here as quickly as we can.   
Yours ever,
Julia
Baroness Cumberlege CBE DL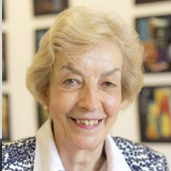 Julia
NICE clarifies guideline on use of mesh following Review's intervention
28/06/19

We heard concerns from a number of mesh-affected patients and patient groups that the recent NICE guidelines for the management of stress urinary incontinence and prolapse published in April (NG123) had apparently lifted the 'research only' restriction in the use of transvaginal mesh for the treatment of vaginal prolapse.

This 'research only' restriction in the use of these procedures appeared in NICE guidance IPG 599 published in 2017. NICE recognised then that evidence of long term efficacy of these procedures was ' inadequate in quality and quantity'. However, there was no cross reference to IPG 599 and no explicit reference to the 'research only ' restriction in NICE's latest guidelines published in April in the section dealing with surgery for anterior prolapse (Recommendations 1.8.21 and 1.8.22).
We wrote to NICE to seek clarification.
NICE have confirmed to us that the 'research only' restriction still stands in relation to vaginally inserted mesh (synthetic polypropylene or biological) surgery for the treatment of vaginal wall prolapse. They recognised that the wording of the latest guidelines did not convey this clearly.
An update to NG123 guideline has now been published  https://www.nice.org.uk/guidance/ng123. Recommendations 1.8.21 and 1.8.22 have been withdrawn and replaced by the full text of the earlier 'research only' restriction that appears in IPG 599, together with the previous recommendation that further research should include 'details of patient selection, long term outcomes, type of mesh used and method of fixation, and quality of life.'
We are pleased that NICE has taken this step to confirm and clarify their intention. We hope this provides some reassurance to those who, like us, were concerned.
Review team update following meeting with UCLH
27/06/19

We said we would provide an update after having had met with UCLH. We have now met with the Chair and CEO who gave us the background concerning the suspension of Ms Elneil's mesh removal practice at the hospital. Our understanding is that the suspension related to issues concerning the structure of Ms Elneil's team and the need for administrative improvements.
We impressed upon them the concerns that many women have raised about this and the lack of clarity and promptness in the hospital's communications to those affected.
They told us that these matters are well on the way to being resolved and we understand that Ms Elneil is resuming her practice from this month. The hospital are working through the backlog, prioritising those patients with greatest clinical need and those who have been waiting the longest for a surgical procedure.
I hope this update is helpful.
Oral Hearings
29/05/19
The Review's oral hearings have now finished. The Review panel would like to thank all the patient groups who gave evidence in the final set of hearings, and all the others who have appeared in previous sessions.
The schedule of hearings is available here and the video recordings can be viewed here. The recordings of the most recent sessions are still subject to the usual legal checking process, and will be uploaded as soon as possible.
We are now focusing on reviewing all of the evidence received and preparing our report. If, during this next phase, individuals, patient groups or others have further evidence they wish to send us, they should feel free to do so by email. We intend to remain in contact with and accessible to the patient groups and affected individuals in particular as we move into the next phase of our work. Anyone with questions or points to raise can contact us as usual by email or telephone.
Progress
16/05/19

With spring upon us, I wanted to take the time to update you on our progress, and set out our activity over the coming months.
Visit to Glasgow

Having made the journey to Scotland in November last year, we returned last month to once again meet women affected by pelvic mesh implants, whose stories and experiences were as moving as they were inspiring.
Despite meeting hundreds of women over the past year during visits across the length and breadth of the United Kingdom, my team and I are always struck not only by the scale of the suffering, but by the wider impact on the woman and her family too.  Our visit to Glasgow was no exception.  We met many people with harrowing stories and we were once again very moved.  One cannot ignore how the physical and emotional pain that follows these terrible complications leads to the breakup of marriages and partnerships, and the loss of jobs, homes and social lives. 
It is impossible to imagine the suffering, but my team and I have tried to listen to as many affected individuals as possible and we continue to have the utmost respect for the bravery and dignity of all those who have been affected by Primodos, sodium valproate and pelvic mesh.
NICE guidelines on the use of surgical mesh
You will have seen that NICE recently published guidelines on the management of incontinence and pelvic organ prolapse in women, and that much discussion has followed on social media about its impact on the pause.
I have been clear that because the conditions required to lift the pause have not yet been met, and that it will clearly be some time before they are, for now and the foreseeable future mesh should not be used to treat stress urinary incontinence either in the NHS or the independent sector. I am pleased that NHS England has reminded NHS Trusts that the pause remains in place.
The Review's full statement on the publication of the NICE guideline is available to view below this blog entry. 
The next phase of the Review's work
Much has been said about when we will conclude our work, and I appreciate that expectations are high, but important work is still continuing.
Indeed, next week we welcome back the patient groups to the Review's final series of oral hearings.  We gave patient groups the first say in our hearings when they started last November, and what they told us then was hugely valuable.  Next week, they will have the final say.  It will be their opportunity to give us their thoughts on the evidence we have heard in oral hearings since last November, and the evidence we have received in writing.  This is a vital step in ensuring that we listen to the voices of the patients and families for whom the Review was established.
As with all the oral testimony given by patient groups, manufacturers, regulators, clinicians and policy makers, recordings of these sessions will be available on the Review's website in due course.
As for when we will conclude our work, we aren't yet able to confirm a date for publication but we hope that it will be by the end of this year. There is much to do and we are determined to do a thorough job. As soon as we are able to be more specific we will let everyone know.
Yours ever,
Julia
Baroness Cumberlege CL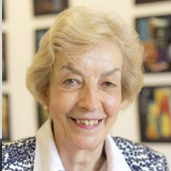 House of Lords debate: Improving the safety of medicines and medical devices
01/03/19

This week I spoke in a well-attended debate in the House of Lords on the improving the safety of medicines and medical devices.  The debate was initiated by Lord O'Shaughnessy, until recently a Minister at the Department of Health and Social Care. It was lovely to see some of the leaders of some of the patient groups in the public gallery and speak to them afterwards. The full debate can be read here but here is my own speech.
Yours ever,
Julia
Baroness Cumberlege CL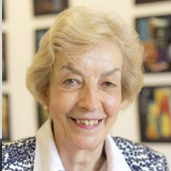 I Chair the Independent Medicines and Medical Devices Safety Review. It is focused on how the healthcare system has responded to concerns about medicines and devices raised by patients.
When the Review reports later this year, we will make recommendations to improve matters, but in terms of what has happened up to now, three medical interventions are in our scope, as my Noble Friend has mentioned: Primodos, sodium valproate and surgical mesh used in pelvic procedures.
Primodos was withdrawn from the market in 1978, but concerns had been raised years earlier. Babies were born damaged.  Those that survived are disabled.
The link between sodium valproate taken in pregnancy and birth defects has been known for many years, yet women and babies continue to be exposed to the risk.  Experts tell me as many as 20,000 people have been harmed.  For the families involved it is life-changing and extremely distressing.
For these women who took Primodos and sodium valproate, there is an intense feeling of guilt.  They took the medication, they blame themselves.  However hard one tries to persuade them that it was not their fault, the guilt remains.
Many thousands of women have had mesh procedures for incontinence or prolapse. The majority have not reported any problems, but a significant and growing minority have suffered terrible complications.
Excruciating chronic pain described as feeling like razors inside the body. Damage to organs. Auto immune problems. The loss of mobility. The loss of a sex life.  Depression and suicidal thoughts. 
The impact of mesh is not only on the woman herself but her family.  The physical and mental pain has led to the break-up of marriages and partnerships.  Many cannot work.  If they lose their job, they face losing their home. Children have become their mothers' carers and some even face the prospect of their children going into care.
So concerned were we by what we heard about mesh that as an interim measure we recommended a pause in the use of mesh for stress urinary incontinence until stringent conditions that we set have been met. That pause has been in place since last summer.
My Lords, I have carried out a number of reviews into health-related matters. I have to say this is the most troubling and harrowing. The suffering of so many people and their families is heartbreaking. The pain, both physical and emotional, is almost impossible to imagine.  
My team and I made it our priority to do something that the system has failed to do for all these years. To listen. And to learn from what we hear. We have travelled the length and breadth of the UK. We have met many, many hundreds of people who have been directly affected, and their families.  We have heard from many more by email or phone.
I wish to pay tribute to all those we have met. Their courage and dignity in the face of such suffering is truly remarkable. It has been a privilege to meet them.  The campaign groups who support them do wonderful work.
I have been deeply saddened, not just by the personal stories but by the constant reminder that this harm was avoidable. These lives have been turned upside down, but they didn't need to be.
We will continue to listen to those affected.  We have also received a huge amount of written evidence, all of which is on the Review's website (www.immdsreview.org.uk).  We are now in the midst of our oral hearings where we are taking evidence from regulators, medical colleges, manufacturers, regulators, the NHS and others. These evidence sessions are video recorded and available via the Review's website.  We are not looking to blame, but to ensure that we learn.
Our starting point has been some simple questions:
Could and should things have been done differently?  Could actions have been taken more quickly? What needs to happen now, and who needs to do it?
We have more evidence to hear before we write our report, but there are emerging themes.
The lack of proper warnings about risks.
The lack of informed consent.
A system whose first inclination is to deny that there is a problem, or simply to ignore concerns.
Where concerns are eventually heard, the sluggishness of a proper response. 
The dismissiveness and arrogance of some (I stress only some) in the medical profession.
The byzantine complexity of a regulatory system that few within it seem to fully understand, let alone patients and the public.
The fight for diagnosis and support when things have gone wrong.  And the inadequate resources available, whether it is follow-up surgery in the cases of mesh or medical, social and educational care in the case of sodium valproate and Primodos.
Most troubling to me is that these issues have come to our attention not because they have been raised by regulators, or doctors, or the NHS. It is people power.  People affected have organised themselves into campaign groups and, with the help of Members of Parliament, push the issue up the agenda until finally someone takes notice.
My Lords, that tells me there is something seriously wrong.  A system that is not working as it should. People who have been harmed should not have to fight to be heard or to access the care they need.
No medical procedure is without risk.  And innovation is crucial in healthcare.  We must not stifle it. 
But it is vital that an individual is able to make an informed decision about a medicine or a procedure.  A decision based on a clear and full explanation of the benefits and the risks. 
It is vital that regulators act with independence and impartiality in approving a medicine or device, that safety comes before commercial interests, that they listen carefully to patient-reported concerns after the product has been authorised, and act swiftly on those concerns.
It is vital that surgeons carry out operations for which they are suitably trained, that they have the right level of experience, that they show compassion, and that a comprehensive database exists.
And when things do go wrong, and avoidable harm is suffered, the test of a good healthcare system, indeed of a good society, is our ability to listen, to say sorry, to learn, to provide the right care and redress.
My Lords, you would be forgiven for thinking that these points are a statement of the obvious.  A year ago, before I started this Review, I would have thought so too.  Having heard and seen what happens to people when the system fails, I now know they are not.  There is much to be done before we can be assured that the system listens to concerns and responds as we would all wish. 
I am determined that my Review plays its part in making that happen.  But this is a challenge for all of us in this place and in the healthcare system.  Noble Lords taking part in this debate and others in this House possess expertise and experience that will; be invaluable in ensuring we have a system fit for the future.  I hope my Review can draw on that as we continue our work.
Our plan for 2019
30/01/19
We have made considerable progress since our Review was announced in February 2018, and the team has begun 2019 with a busy schedule. Having already heard from a number of patients and patient groups throughout last year, we have now started holding oral hearings with manufacturers, regulators and public bodies. We also continue to visit affected patients and families across the country.
Once this second round of hearings concludes, we will welcome patient groups back to discuss what we have heard, and to hear their thoughts on what we propose to recommend at the close of our Review.
Since I last wrote here, the team has finished its initial hearings with patient groups.  Like all of our engagement with patient groups and affected individuals, their families, friends and carers to-date, these hearings were enlightening and deeply moving. 
More importantly, the hearings provided my team and I with the knowledge necessary to better scrutinise the clinicians, NHS public bodies and other healthcare providers, manufacturers and marketing authorisation holders we are currently hearing evidence from.
It has been invaluable to hear perspectives from this wide range of stakeholders. My team and I have been very grateful for their input and impressed by their cooperation.
Patient visits
Continuing our visits around the UK, we will meet those affected by pelvic mesh implants and sodium valproate in Bristol on Wednesday, 30th January, and pelvic mesh implants in Glasgow on Wednesday, 17th April.   
Personal testimonies
It is also our plan to publish on our website the personal testimonies of a number of people who have volunteered to share their personal story on film.  We hope that these videos, which we are truly grateful for, will give public voice to how the three interventions within the scope of our Review have affected the lives of individuals, their family and friends.
I recognise that there is keen interest in the outcome of our Review, and that expectations are high. As I wrote in my blog on this website in April last year, I am deeply conscious of the importance of getting this right, to ensure that our healthcare system learns the right lessons and improves outcomes for patients in the future. 
As ever, thank you for taking the time to read my update, and for continuing to engage with the Review.
Yours ever,
Julia
Baroness Cumberlege CBE DL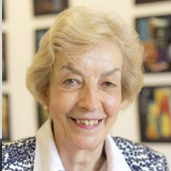 Julia
Progress
30/11/18
As the Review Team continues its journey across the United Kingdom, and with the oral hearings now underway, I wanted to take some time to provide an update of the Review's progress.

The Call for Evidence
I want to begin by sincerely thanking all of the affected individuals, their families, friends and carers; regulators; NHS bodies and private health care providers; health professionals; manufacturers and suppliers who took the time to submit their testimonies in our Call to Evidence. The experience, views and reflections of this diverse range of experts has given the Review a strong understanding of the complex issues at stake, an understanding that is growing day-by-day.
My Team would like to particularly recognise the contribution of affected individuals, on whose behalf this Review was originally called. Talking at-length about the personal impact of these interventions is traumatic, but we have been struck by the bravery and selflessness of the men, women and young people who have contacted the Review. That is not to say that we do not continue to be saddened, shocked and overcome by much of what we read and hear.
The volume of evidence received by the Review since it commenced its work is overwhelming. During our travels across the United Kingdom we have met hundreds of affected individuals, but we are aware that there are others who have been too ill to travel. We have welcomed their personal phone calls, letters and emails which I and the Review team have received from them and their families. None of this would have been possible without the help of patient groups and associations, whose depth of knowledge and advice we have greatly appreciated.

While the Call for Evidence is now closed, we are continuing to accept personal testimonies from people directly affected by the three medical interventions. If you wish to send us your personal testimony, please email it to reviewteam@kcl.ac.uk.
Oral Hearings
As part of the Review's commitment to hear from as many people as possible, and to ask the right questions, we have this month begun the first in the series of our Oral Hearings. Over the course of the coming months, while continuing to tour the country, we will hold a number of evidence sessions.
These sessions are to provide an opportunity for all of the stakeholders we have identified to tell us what they think we need to know or do, and to highlight or expand on the written evidence they may already have sent us. It is also a chance for the Review to hold parties to account about how they have responded to the concerns raised and their plans for the future.
These hearings will be held at our offices in London over the coming months, and in order ensure everyone is kept abreast of our work, proceedings are being video recorded and will be made available via the Review's website as soon as possible after each session.
Patient groups, who we saw first, will also have the opportunity to come back to a final set of Oral Hearings at the end of the process to reflect on the evidence we have heard from others in the interim. This is part of my commitment to put patients at the heart of this Review.
Personal Video Testimonies
The Review is also looking for people affected by the interventions within our scope to provide a personal video testimony, to supplement the evidence we receive in the official oral hearings.
These short videos will reflect on how your and your family's lives have changed as a result of treatment and your hopes and concerns for the future. They will be filmed during our visits across the United Kingdom, and at the Review's offices in London.
If you are reading this and are willing to help the Review in this way, please contact my Team via email. You can of course keep in touch with us and our work through our website.
Thank you for taking the time to read my update, and for continuing to engage with the Review.
Yours ever,
Julia
Baroness Cumberlege CBE DL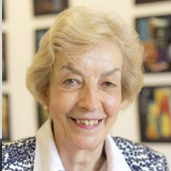 Julia
Review Team visit to Glasgow
14/11/18
The Review would like to thank all of those people affected by surgical mesh who attended our meeting in Glasgow on the afternoon of 13th November. A very large number of people came along, and the Review team did not have the time to speak to everyone. We have therefore decided to hold another meeting in Scotland, to provide an opportunity for as many people as possible to share their experiences and their views with us. Details of the timing and location of this meeting will be posted on our website as soon as possible.

Privacy Policy
03/10/18

The Review has updated its Privacy Policy. This outlines how the Review will handle information supplied to it, and how the Review complies with legislation on information and data protection.
Please click here to read the updated policy.
Poster for GP practices and community pharmacies
31/08/18

To ensure that any individual or family affected by the three interventions within the scope of the Review is aware of its work and has the opportunity to make contact or provide evidence, we have produced a poster to publicise the Review's work and our patient engagement meetings. We have asked CCGs to distribute this to GP practices and community pharmacies so that it can be displayed prominently for members of the public to see.
If any affected individual or family wishes to supply their local GP practice or community pharmacy with the poster, a printable version can be downloaded
here
Telephone counselling service
17/08/18

A telephone counselling service is available to anyone who needs support as a result of engaging with the Review.
The free service can be reached by phone on 0121 314 7075.

A call to the service during their office hours of Monday – Friday 8am – 6pm, will be answered and managed by a real person who will either provide a free session there and then, or at the caller's convenience. Calls are charged at standard rates, but the service will call users back if the cost is a problem. Calls outside of office hours will be responded to within 24 hours.
Progress
24/07/18

Since I last wrote here, my Review Team and I have been exceptionally busy, and we have made good progress, listening to the voices of people affected by these products, publishing draft terms of reference, and halting the use of mesh for SUI. I wanted to take some time to update you on what we have been doing.
Listening to your stories
In my last message, I spoke about the importance of listening to and learning from as many people affected by the three areas we are investigating – pelvic mesh, sodium valproate and Primodos - as possible.
That is why, as part of my commitment to hearing from as many people as I can, my team and I have met with patient groups for those affected to listen to their stories and understand what they think needs to be done in future to improve outcomes for patients.
We have begun a countrywide programme of visits to meet with people throughout the UK and learn from their experiences with Primodos, pelvic mesh and sodium valproate.
This has been an eye-opening experience. So far, we have visited Chichester, Leicester, London, and Manchester, and have spoken with dozens of women and families. For me, meeting and listening is an essential and moving part of learning, and I have been saddened, shocked and overwhelmed by so many of the stories we have heard, and what we have come to understand as a result.
My admiration for all of those I have met and heard from knows no bounds – their bravery in coming forward with their stories and in many cases advocating on behalf of others who have experienced similar hardships, is truly exceptional. I want to thank them all for their openness, bravery and generosity.
Our visits continue next month in Southampton, Hull and Leeds, and we'll be posting information about other planned meetings in the coming weeks. I hope that we will be able to meet many of you at one of our meetings very soon.
Our Terms of Reference
During the first phase of our Review, we met with patient groups and politicians who have been advocating on patients' behalf to learn more about each of the Review's three areas for investigation, and to get an understanding of what people thought needed to be considered during the Review.
We have also met with clinical experts and academics to gain knowledge of current practice, and of the regulatory frameworks which guide, or guided, the use of the three medical interventions. These meetings have been invaluable, and we will continue to draw on this knowledge as the Review continues its work.
We have now completed this phase, and have published the Review's draft Terms of Reference here. These outline what we will be doing in each of the three areas, and our approach to carrying out the Review as a whole. They have been drafted in light of those discussions with patient groups, politicians and clinicians. We are very grateful for their input.
The Review calls for a pause in the use of mesh for SUI
On Tuesday 9th July, we called for a halt in the use of surgical mesh for the treatment of stress urinary incontinence (SUI) until a set of conditions around training, registration and licensing have been met. You may have seen the announcement made at the time, which set out our reasons for taking this step.
Having met with so many families affected by mesh, we have been truly appalled at the seriousness and scale of the tragic stories we have heard. Having taken all of this into account, we knew we simply had to act now.
Next steps
Once the Terms of Reference are finalised, we will issue a call for evidence. This will include an open opportunity for you to tell us everything we need to know about the three areas we are looking at. If you have already given us information, in most cases we will check with you whether it should be considered as evidence. The call for evidence will also request evidence from other stakeholders, including regulators and manufacturers. We will in addition hold hearings to take evidence from some stakeholders.
In the opening stages of the Review, we have learned so much about the courage, dedication and selflessness of the people affected by Primodos, mesh and sodium valproate. What people have told me has affected me deeply. But it has also confirmed for me that we have many different factors to balance in conducting our Review. We must act quickly, but be thorough and accurate. We must act on what we hear, but be fair to all involved. We must be ambitious, in that we must ensure our recommendations are implemented.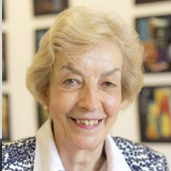 Julia
Draft Terms of Reference have been published
11/07/18
The draft Terms of Reference have been sent to stakeholders, including patients groups, regulators and manufacturers, who have been given until 31 July 2018 to respond with any major observations. The finalised Terms of Reference will then be published on our website, after which the Review will issue a call to evidence. Click here to view
Independent Review calls for immediate halt of the use of surgical mesh for stress urinary incontinence
10/07/18
Department of Health and Social Care will accept recommendation
The Independent Medicines and Medical Devices Safety Review has concluded that there must be an immediate pause in the use of surgical mesh for the treatment of stress urinary incontinence (SUI). The Review's conclusion follows meetings held in the initial stages of its work, over recent months, with women and families adversely affected by surgical mesh procedures.
Baroness Julia Cumberlege, Chair of the Review, has advised the Department of Health and Social Care and NHS England that surgical mesh should not be used for the treatment of stress urinary incontinence until a set of conditions to mitigate the risks of injury are met. Baroness Cumberlege has said that these conditions should be met by March 2019. The Department and NHS England have accepted the recommendation.

Baroness Julia Cumberlege, Chair of the Independent Medicines and Medical Devices Safety Review, said:
"We strongly believe that mesh must not be used to treat women with stress urinary incontinence until we can manage the risk of complications much more effectively. We have not seen evidence on the benefits of mesh that outweighs the severity of human suffering caused by mesh complications.
"I have been appalled at the seriousness and scale of the tragic stories we have heard from women and their families. We have heard from many women who are suffering terribly. Their bravery and dignity in speaking out is deeply moving, and their sadness, anger, pain and frustration at what has happened to them and others has been compelling. We had to act now.

"My team and I are in no doubt that this pause is necessary. We must stop exposing women to the risk of life-changing and life-threatening injuries. We must have measures in place to mitigate the risk, and those are sadly lacking at the moment.

"At this stage in our Review we are not recommending a ban, but a halt to procedures until the conditions we have laid down are met. I am pleased that both the Department of Health & Social Care and NHS England support our recommendation, and I look forward to its quick implementation."

This follows NICE's 2017 guidance that mesh for vaginal wall prolapse should only be used in the context of research. In 2014 the Scottish government put in place a suspension in the use of mesh for SUI.

Today's recommendation does not apply to mesh for rectopexy procedures, which will be considered separately by Baroness Cumberlege's Review.
The conditions of lifting the pause in the use of surgical mesh, which should be met by March 2019, are as follows:
Surgeons should only undertake operations for SUI if they are appropriately trained, and only if they undertake operations regularly;
They report every procedure to a national database;
A register of operations is maintained to ensure every procedure is notified and the woman identified who has undergone the surgery;
Reporting of complications via MRHA is linked to the register;
Identification and accreditation of specialist centres for SUI mesh procedures, for removal procedures and other aspects of care for those adversely affected by surgical mesh.
Review team visits
26/06/18
The following dates have been published for the Review Team's visits across the country to meet people affected by mesh, Primodos and valproate products: Click here to view
Putting your voices at the heart of our work
26/04/18
When you have an operation under anaesthetic, you have no choice but to put your trust in the surgical team. When you are prescribed a treatment, often you can barely pronounce the name, and you can only trust your doctor that it will do you good. Putting yourself in the care of a health professional can be a leap of faith, a step into the unknown, only made possible by trust in a nurse, a doctor, a hospital.
The trust between patients and the healthcare system is extraordinary and precious, it is what keeps the country healthy and keeps the NHS close to our hearts. That trust, though, is also fragile. When the healthcare you receive ends up causing you harm, those harmful effects are amplified. It can change who you are as a person.
It takes a truly extraordinary person, having experienced this kind of harm, to campaign to make sure that it doesn't happen again, to improve the system for patients in the future. That is why, in my first blog as Chair of the Independent Medicines and Medical Devices Safety Review, I want to pay tribute to the inspirational people behind the campaigns that led to this Review being commissioned.
Of course, I understand that this Review will not provide all the solutions and answers that you are campaigning for. Of course, as Chair, I will look at the evidence in an entirely even handed manner and I have no pre-conceived views. But I could not begin without thanking you for your tireless work to put Primodos, sodium valproate and surgical mesh on to the agenda.
For my part, I can only pledge to do my best to make sure our Review is worthy of your efforts. I will be supported by an excellent team, but I will also need your help. As the Secretary of State said when he launched the Review, our work must pay heed to the voices of the patients, families and professionals who have campaigned on these issues. Without doing so, the system will not learn the lessons and make the changes that are needed.
When I Chaired the Maternity Review I met hundreds of inspiring women, midwives and doctors up and down the country, whose stories were both heart-warming and agonising. We made sure their voices weren't just listened to, but properly heard.
That is why it is important that, in the coming weeks, I meet with patient groups and the politicians who have been advocating on their behalf, to discuss the Terms of Reference of the Review. I hope that will be a valuable process and will clarify how we will work together.
I am eager to get on and examine the evidence, and to hear your stories, but I am also conscious of the importance of getting this right, to ensure our health system never has to learn these lessons again.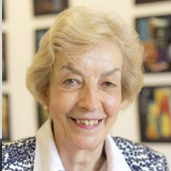 Julia